In a self-defense case, the burden of
proof is not on the defendant, but the burden of
production is. This includes the attorney introducing
information about what happens in a violent situation.
Information that explains why the defendant's
response both reasonable and appropriate
MM
Marc MacYoung:
Violence Reconstruction
Expert Witness
On this page:
Criminal Cases | Civil Cases | Curriculum Vitae
Do you have a case involving physical violence? I specialize in analysis and reconstruction of use of force events. I can explain what occurred during a violent incident. The best way to understand what I am is an expert in how violence happens.
I make my living as a writer and instructor.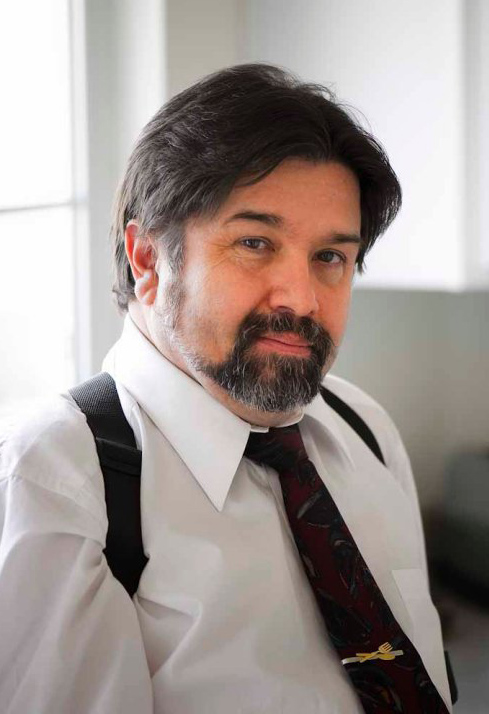 I prepare people to function in professions and environments where violence is routine. As a teacher, I teach people for what they will encounter in violence. These factors are generally unknown to the population at large and especially to attorneys.
There are many Hollywood-fueled misconceptions about how violence happens, especially what is -- and is not -- an immediate danger. These misconceptions often allow cases of legitimate self-defense to be prosecuted as outright crimes or imperfect self-defense.
I teach police and military around the world as well as civilians. This includes threat assessment, danger indicators, de-escalation, judging appropriate response levels and articulation of facts. The last point is explaining why that level of force was not just reasonable, but necessary.
I am adept at identifying and explaining to the layman:
The patterns of conflict/violence
Conditions that constitute immediate threat of grave bodily injury -- and those that don't
The physical aspects of violent encounters
Pre-attack indicators
Perceptual changes humans undergo during conflict
Improvised weapon usage
The difference between attacks committed by experienced and inexperienced assailants
Why an action that appears innocent in the courtroom was actually an indicator of danger during the event.
What occurred on the video -- and why it precipitated what came next
If video is not available, how someone would have to move in order to generate sufficient force
Why one version of events is more credible than another
And that is what I can explain both in court and in my reports.
Criminal Cases
To use a basketball term, cases where someone claims self-defense are usually a 'free throw' for the prosecution.
1) Often it wasn't. The violence was illegal
2) With an affirmative defense, the prosecution's emphasis shifts to
undermining the idea it was self-defense
This is why the production of proof is so important to cases of both legitimate self-defense and imperfect self-defense. Until evidence can be presented that mitigates -- or can outright counter -- opposing counsel's contentions, then counsel will have every reason to take it to trial or offer extreme bargaining conditions.
How do you as an attorney convince the jury it was self-defense? This is where I can help you.
For example, say you have a case where someone is claiming self-defense because he 'knew' the other person was going to attack (especially with incidents involving weapons). I can identify subtle danger signs and actions average people do not know or recognize. These pre-assault indicators will be there if an attack is immanent.
Although they are often only unconsciously recognized by people in the conflict, I can identify them on the video and explain their significance to the jury.
I can also address how, during a conflict, the physiological and psychological changes caused by adrenalin alter perception and awareness (adrenal stress). Inconsistencies in your client's story may be because of these mental and physiological changes and not deception.
An example, under adrenal stress, spatial distortion is common as the individual hyper-focuses on the threat. Spatial distortion not only makes things look bigger, but also closer. This can explain why, in the statement, the defendant said the attacker was only a few feet away when he opened fire. But the security camera shows the distance to be ten or more feet. While the client may indeed be lying, it's just as possible that he is telling his perceptual 'truth.' But until the jury knows that, the opposing attorney will have no problem selling the idea your client is lying.
Another key issue regarding self-defense: Are these the actions of an untrained person or someone with training and experienced?
This is especially important when it comes to self-defense against the actions of a professional criminal. A professional will often intentionally mask his methodical development of attack conditions. When this trap is developed, then it is sprung with extreme violence, making it far more dangerous than other kinds of violence. As it is intentionally deceptive, it is often difficult for the jury to understand why the defendant's reaction was indeed reasonable to such a small indicator.
Another example, but more for the prosecution. A single fatal knife strike is often an indicator of someone who knew what he was doing. As is multiple attacks on a single vital target area. Whereas a scattered, nonspecific targeted wound pattern indicates a lack of skill or experience with knife. These are issues I can articulate to help your case. (It was my familiarity with street knife usage that first drew me into the courtroom).
While I have testified in court, often my reports are enough to assist in reaching an agreeable plea bargain.
Civil Cases Civil cases involving violence often pose significant problems for attorneys:
1) There is often no video
2) It is usually a "He said vs. He said"
3) Most attorneys are unfamiliar with the mechanics of violence. Therefore
they don't know how to strongly present their client's case -- and how
to undermine the opposition's case.
4) Most juries have unrealistic, pseudo-knowledge of violence. These are
usually based in what they have seen in the movies.
I can analyze the reports, compare conflicting stories, compare the different versions against the damage and determine which version is more likely to have happened.
This is violence reconstruction. I know the physical techniques that cause that sort of damage. Forensics explain what happened inside the body of the person receiving the attack. What I do is determine how someone would have to physically move in order to generate sufficient force to create such an injury And to do it without self-injury. Mutual damage is an important element in determining credibility, especially among untrained fighters.
Initial consultation/Video review -
No charge (limit 1 hour)
Contact me to set up a phone inteview
marcmacyoung@earthlink.net
Report: $1,000 (including second-by-second analysis of the video and/or report review)
Oral or written reports available.
Deposition/Consulting: $200 an hour
Testimony: $300 an hour, plus travel expenses.
An example of my ability to explain in layman's terms
---
Curriculum Vitae (Abridged)
Marc MacYoung
200 S Wilcox St. #124
Castle Rock CO 80104
303 814 –0976
www. nononsenseselfdefense.com marcmacyoung @earthlink.net
Court Cases
Nevada vs. Dale Leedom 2006 (Hells Angels/Mongol Riot, Laughlin, Nev.) California vs. Chris Cramer 2008 (Knife expert - testified)
Colorado vs. Steve Zmich 2009 (Murder/Aggravated assault)
Shapiro vs. Lippets 2009 (Chicago - civil suit)
Published Books
Floor Fighting: Stompings, Maimings and Other Things to Avoid when a Fight goes to the Ground 1993

A Professional's Guide to Ending Violence Quickly: How Bouncers, Bodyguards and Other Security Professionals Handle Ugly Situations 1993

Safe in the City: A Streetwise Guide to Avoid Getting Robbed, Raped, Ripped Off or Run Over 1994

Taking It to The Streets: Making Your Martial Art Street Effective 1999

Becoming a Complete Martial Artist: Error Detection in Self-Defense and Martial Arts 2006

"Secrets" of Effective Offense: Survival Strategies for Self-Defense, Martial Arts and Law Enforcement 2006

The Monkey Trap: Staying Calm, Rational and Mentally Flexible in Conflict - In production)

Lies Your Sensei Told You (Working title - in research)

Movie Violence: How Hollywood Gets It Wrong (Working title - in research)
Videos
Barroom Brawling: The Art of Staying Alive in Beer Joints, Biker Bars and Other Fun Places 1991

Surviving a Street Knife Attack: Realistic Defensive Techniques 1992

Winning a Street Knife Fight: Realistic Offensive Techniques 1992

Safe in the Street: How to Recognize and Avoid Violent Street Crime 1993

Down, But NOT Out: Streetwise Tactics for Fighting on the Ground 1998

Pre Attack Indicators: Armed Citizens Legal Defense Network 2009

Arrested For Self-Defense: How NOT to Cross the Line 2009 (post production)

Office Bullies: Behaviors and Tactics of Workplace Intimidators (Pre-Production)

Two Second Warning: How to Recognize When You're About to be Physically Attacked (Pre-production)

Control Presence: Tactical Countermeasures for Attack Prevention and De-Escalation (In development)
Articles Violence Geeks Blog/Line of Duty 2008 Black Belt 2005 Blackbelt 2004 Blackbelt 1999
Columns Journal Modern Combatives 2006/2006
Web Page www.nononsenseselfdefense.com
Film/Stage/Writers Five Kinds of Personal Violence SAFD, Michael Johnson Writing About Violence Novel Sisterhood Interview, Mary Martinez 2009 Violent Repercussions - Fight Technical Advisor -- University Australia 2009 Writing Believable Action Scenes - Mile High Con -- Denver 2009
Expert Volunteering/Consulting Allexperts.com 2000 -2009
Translations into other languages: Cheap Shots, Ambushes and Other Lessons (Germany) Pool Cues Beer Bottles and Baseball Bats (Japan) Five Stages of Violent Crime (Austria) IWOE Nachrichten (Finland)
Article Consultation Common Ground 2009 Aspergers and Self-Defense Men's Health 2006 Personal Safety Men's Health 2005 The Ultimate Streetfighter Men's Health 2006 Overcoming Intimidation LA Times Travel 2005 Home Security On Vacation Model Mugging 1997
TV Apperances CNN: Anderson Cooper -- Avoiding a Carjacking 8/2005 WB –(Colorado) Officer Involved Shooting vs. knife 2004 NBC- (Colorado) Officer Involved Shooting vs. knife 2004 KABC-(California) Crime Avoidance 1995 PBS (Arizona) Personal Safety/Crime Prevention 1994
Radio KNUS (Colorado) 2005 KOA (Colorado) 2004 WTAM (Ohio) 2003 KFYI (Arizona) 1994
Webradio International Society of Close Quarter Combatants Newsline – Knife 'Fighting vs. Knife Defense 2009 Selfdefenseshow.com Charles Heburn 2008 PsychJourney Dr. Kevin Keough 2008 International Society of Close Quarter Combatants Newsline – Running the Table 2007 International Society of Close Quarter Combatants Newsline – Realities of Street Knife 2006 Selfdefenseshow.com Charles Heburn 2006 Dirttime.Org Yael Granger 2005 On The Edge Kelly Worton 2004
Magazine/Web Interviews Blitz Magazine The Grinding Shop Swedish Magazine Uechi-ryu.com Martialforce La Spirale Mokuren Dojo Observer France
Lectures University Montana Missoula 1995 University of Arizona Tempe 1995 Los Angeles Police Department Citizen's Use of Force Advisory Panel 1994 DOD Criminal Investigation Service 2005 Empty Cup Self-Defense 2005 BROE Companies 2006 National Charity League 2007 Excel Energy 2009
Forwards/References/Sections Alain Buresse Hardwon Wisdom from the School of Hard Knocks 1999 Craig Lamana Life with a Blade (working title) Bodhi Saunders Warrior Wisdom 2008 Sgt Rory Miller Meditations on Violence 2008 Lawrence Kane Little Black Book of Violence: What Every Young Man Should Know About Fighting 2009 Kris Wilder The Deeper Questions 2009
Employment Security LHC (Lt Area Guards) 1987 –89 Century Correctional Center (Director) 1992 Excalibur (Cooler) 1994 - 95 Security 95 Playtime 1995-1996 No Nonsense Self-Defense 1997 – 2009
Martial Arts Training Wing Chun Shotokan Karate Five Family Gung Fu Pukulan Pentjak Silat Serak Pukulan Pentjak Silat Gerakan Succi Kali No Zeliah Baugua/Hsing–i Tai Chi Chuan Western Swordsmanship (Ranking/certification available upon request)
Education Venice High School 1978 Santa Monica CC 1979 – 80 Pierce CC 1985 Jefferson Institute of Business 1988
Continuing Education (Related) Nuero Lingustic Programming – Dr. Bob Beck 1984 NLP in conflict situation – Dr. Alex Holub 1989 Levels of Intoxication - Arizona Department Liquor Licensing and Control 1996 Judicious Use of Lethal Force – Massad Ayoob 1999 Cops International IPDTA (Poland) 2000 Cops International IPDTA (Poland) 2003 Bulletproof Mind – Lt. Col Dave Grossman 2006
Memberships (Past/Present) Armed Citizens Legal Defense Network American Society for Law Enforcement Trainers International Police Defensive Tactics Association Combat Coalition
On going classes since 1998 Self-defense/martial arts regular classes in Castle Rock, Colorado Private lessons to individuals
Seminars/Instruction (Abridged list) Deutsche Polizeigewerkscaft (Rheinland-Pfalz) German Police Union 2009 -- De-escalation/Control Presence West Seattle Karate, Seattle WA 2009 -- Knife Langley Martial Arts, Langley British Columbia, 2009 -- Marital Movement Silk Road Journey 2009 -- Martial Movement Firearms Academy of Seattle, Washington December 2009 -- Knife Kitchner Aikidio Kitchner Ontario 2006 -- Martial Movement Silk Road Journey July 2005 -- Martial Movement Denver Oct 30, 2004 Knife seminar Silk Road Journey July 2004 -- Martial Movement Muay Thai of Kunapali SLC Utah April 2003 -- Knife Uddevalla Police Department, Uddevalla Sweden, 2003 -- De-escalation Koln Wing Chun Association, Koln Germany, 2003 --Street fighting International Police Defensive Tactics Association, Stockholm Sweden, 2003 -- Control Presence International Police Defensive Tactics Association, Malmo Sweden, May 2003 -- Control Presence International Police Defensive Tactics Association/Cops International, Puck Poland May 2003 -- Defensive Tactics Silk Road Journey July 2003 -- Knife Muay Thai of Kunapali Salt Lake City September 2003 -- Knife Firearms Academy of Seattle, Washington December 2003 -- Knife Muay Thai of Kunapali Salt Lake City Sept 2003) Knife Firearms Academy of Seattle, Washington February 2002 Knife Chicago April 2002 – Streetfighting Lawton Oklahoma -- Knife Seminar 2002 Silk Road Journey July 2002 – Effective Offense Beligum 2001 -- Streetfighting Koln Wing Chun Association Koln Germany 2001 -- Street Fighting Uddevalla Police Department, Uddevalla Sweden 2000 – De-Escalation Karlshrue Police Department, Karlshrue Germany 2000 Defensive Tactics Denver Police Department Certified Continuing Education Instructor 1999 Women's Self Defense, Denver Colorado, Feb 1999 Omega Martial Arts, Castle Rock Feb 1999 -- Women's Self Defense Omega Martial Arts, Parker Feb 1999 --Women's Self Defense Omega Martial Arts, Parker April 1999 --Women's Self Defense Omega Martial Arts, Castle Rock August 1999 --Women's Self Defense International Police Defensive Tactics Association, Uddevalla Sweden Oct 1999 -- Effective Offense Women's Self Defense Parker Colorado Nov 1999 H. Halesbeck Benefit Seminar Parker Colorado December 1999 – Martial Arts Gunsite Training Center 1994 Knife Los Angeles Police Department Citizen's Use of Force Advisory Panel 1992
Who uses this information Center for Teacher Effectiveness Excel Energy Firearms Academy of Seattle New Bruinswick Power Security Themis Protection Services
---
Further testimonials and references