Surviving/Winning a Street Knife Attack
Realistic Defensive Techniques
Marc MacYoung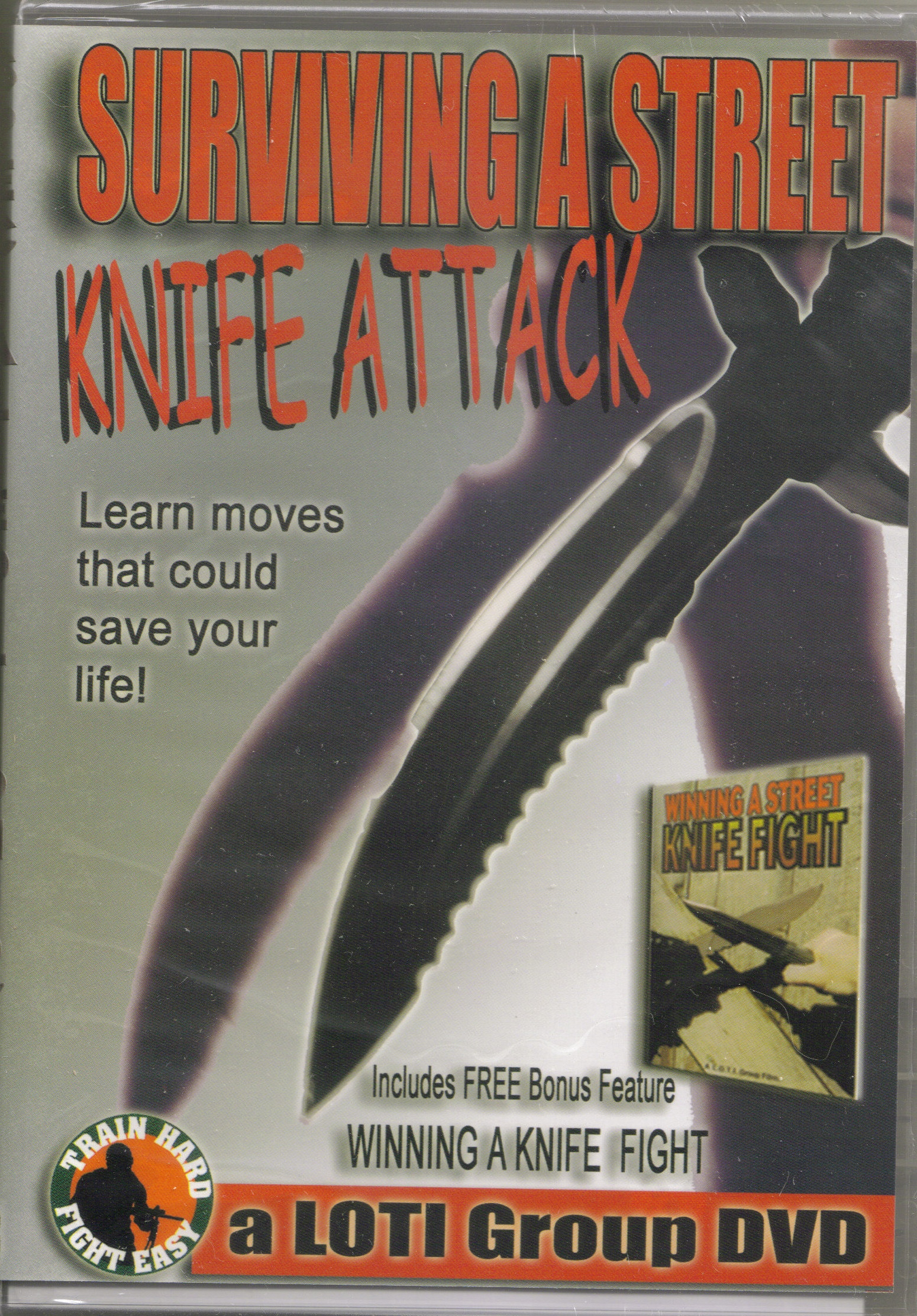 Marc MacYoung wanted the title of this video to be "Surviving a Street Knife Attack." This is not going to teach anyone how to "knife fight." Before you concern yourself with fighting, you need to make sure that you are still alive and able to function. This DVD focuses on surviving an ambush ... If you are ever involved in an altercation with a knife, it's not going to be the duel many "knife fighting experts" seem to insist that you train for.

Real-life (and death) knife attacks are characterized by lightning fast ambushes, vicious gang attacks by an assailant and his friends, and multiple slashes and stabs to vulnerable areas of the body. Not the super-cool and sophisticated knife-to-knife dueling techniques that are taught by most so-called 'experts.' Each of these attack styles have different physics, and what works to stop one kind won't stop another.

Growing up on the streets of Los Angeles, MacYoung is no stranger to the ugly realities of knife assaults. And this eye-opening video gives hundreds of effective techniques and training tips that will keep you alive if you ever face someone intent on knifing you.

He provides graphic demonstrations of what blade can do and exposes the ludicrous fantasy behind Hollywood knife duels. He concentrates on teaching the nimble footwork; the vital importance of pivoting; quick blocks, escapes and counterattacks; recognizing the signs of an impending attack; and much more. Of equal importance, however, is the applicability of these moves when facing other kinds of weapons.
(SPECIAL! Surviving a Street Knife Fight and Winning a Street Knife Fight combo! Both on one DVD!)
Surviving/Winning a Street Knife Fight: Realistic Defensive Techniques (Paladin Press) 1992, color, approximately 60 minutes, ISBN 0-87364-696-7.
DVD, Item# Dknifesurv/winDVD
DVD -- $25 Retail: $24
---
See Package Deals for extra savings!