In the Gravest Extreme
The Role of the Firearm in Personal Protection
Massad Ayoob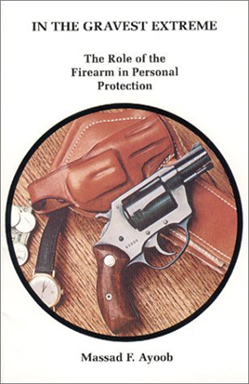 Do you own a gun? Do you believe you might ever have to use it for self-protection? If so, this book is required reading.
Massad Ayoob advises the reader on the legal implications of firearm use in self-defense, as well as providing valuable information about keeping, storing, carrying and using guns.
He also talks about basic gun use techniques, the calibers best suited for personal protection, how to choose a weapon, "common sense" as it relates to firearm use and the deterrent effect of defensive handguns.
Softcover Item#Bgravestextreme
Book -- $12 Retail: $12.95
---
Don't forget to check Package Deals for extra savings!