Cute Lawyer Tricks
Massad Ayoob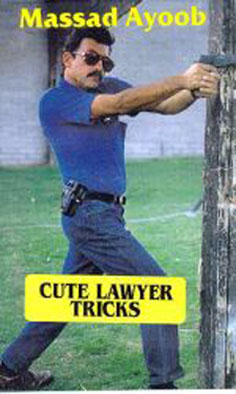 They can get real "cute:" Those prosecutors attempting to discredit you and your testimony of self-defense.
And even if you "win," you still face serious financial costs for your own attorney and time spent in court appearances.
If you lose ... there will be substantial fines or even prison.
This video is designed to prepare police officers and civilians to be able to handle the "cute tricks" that lawyers like to play in the courtroom in order to discredit them and their testimony.
Police trainer, expert witness Massad Ayoob reveals some of the techniques lawyers use to sway judges and juries away from the truths that might exonerate the person involved and tells how to beat them at their own game.

Cute Lawyer Tricks (30 minutes)
DVD, Item# DcutelawyerDVD
DVD, $29 Retail: $29.95
---
Don't forget to check Package Deals for extra savings!