Practical Hand to Hand Combat for the Police Officer
DVD
C.J. Caracci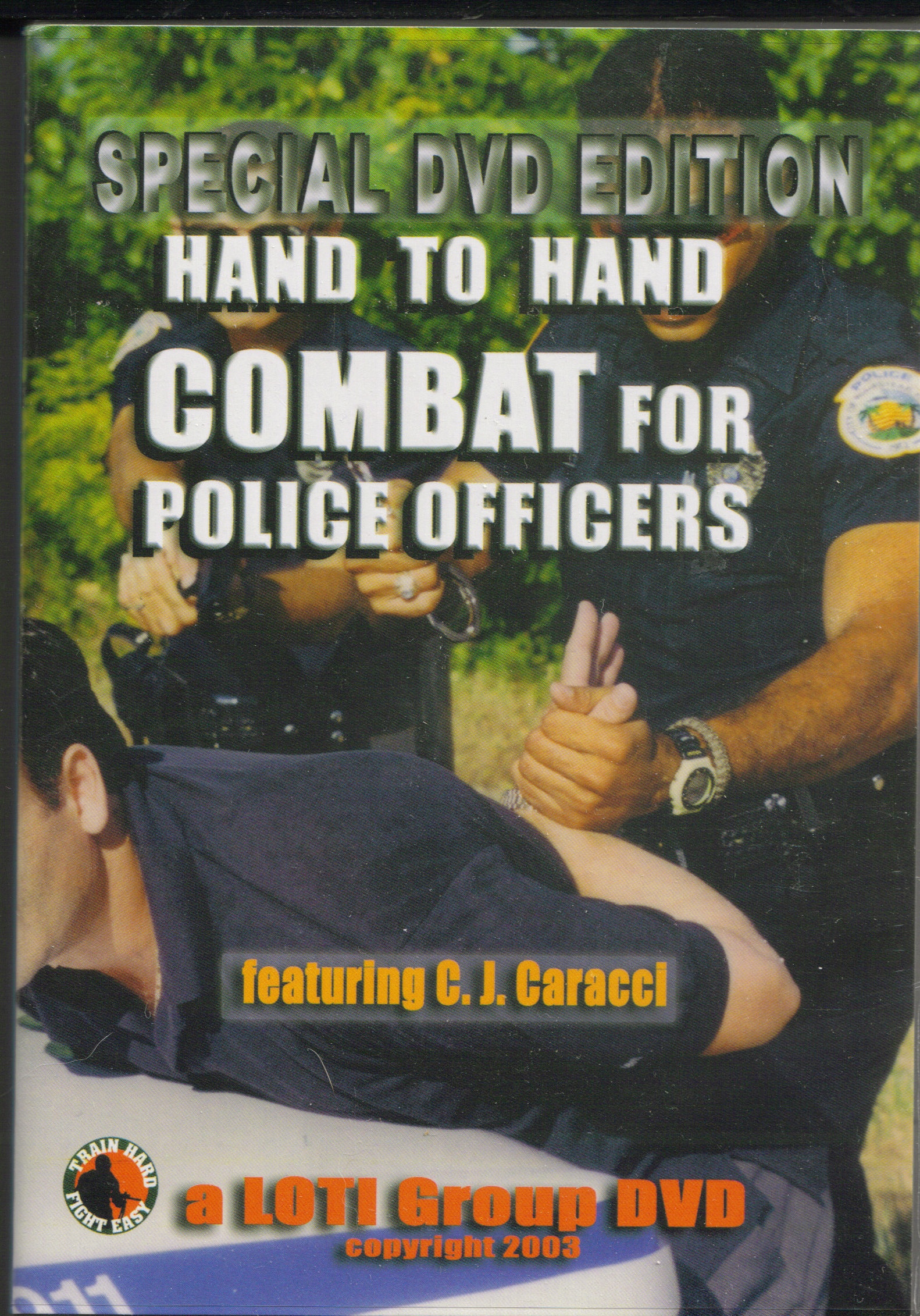 A law enforcement officer will have to quell a resisting perp with defensive techniques far more often than he will ever draw his gun. And the straightforward grabbling, overpowering and arrest techniques in this DVD give an officer the practical tools to safely get the job done.
Practical H2H presents clear instructions on upsetting a perp's center of gravity; knee, elbow, head and hand strikes; wrist holds and locks that work; easily hit vulnerable areas that will catch a suspect's attention; handcuffing tricks; recognizing and avoiding counters to all these moves; advanced skills, such as "breaking the criminal's mind," to gain control; and much more.
Practical Hand-to-Hand Combat for the Police Officer (Paladin Press) color, 105 minutes.
DVD -- $24

Order Now!
---
Comments about this set Include:
Chris Caracci is one of those individuals who warrants my odd sounding compliment of "crosshair status." That's short for "the only way I'd mess with him is through crosshairs." While the idea of sniping someone from a great distance may not sound particularly professional or complimentary, among the often grim humor of those whose job it is to face danger, it is an understood standard. It means that the person is too good, too dangerous and too on top of his game to safely take them down in any other way. C.J Caracci is not only all that, but the simple truth is that his real strength is in shooting. That being the case, I'm not even sure sniping would work where he is involved. A former member of an ultra elite special forces team and law enforcement officer, Chris's strength is that what he is teaching he himself has field tested ... and he's alive to teach it. If that isn't enough, Chris has the unique ability to clearly and concisely communicate the little details that are so often glossed over or forgotten by defensive tactics instructors in their rush to get through so much material. Unfortunately, these understated or forgotten elements are critical to making departmentally approved control and restraint tactics work for the officer attempting to use them. In essence, the true value of this tape is that it "puts the bullets back in the gun" of your arrest and control tactics -- Marc MacYoung
---
I wanted to write and quickly tell you how much I enjoyed the video series that you have instructed. As a new (and very green) Texas police officer I have learned so much from watching and practicing the moves that you go over. As a female I found the moves to be efficient, even though I may not have the size or strength advantage. I go through my department's use of force training in two weeks and I feel much more prepared now. -- Debbie W, Texas Police Officer
---
Your H2H video is excellent. Your tactics to attack from the 45 are what works in a real life confrontation. All your strikes are also clearly taught in a very simple way. -- Michael Lim

---
Don't forget to check Package Deals for extra savings!