The Bullet Proof Mind
What It Takes to Win Violent Encounters ... and After
CD
Lt. Col. (ret.) Dave Grossman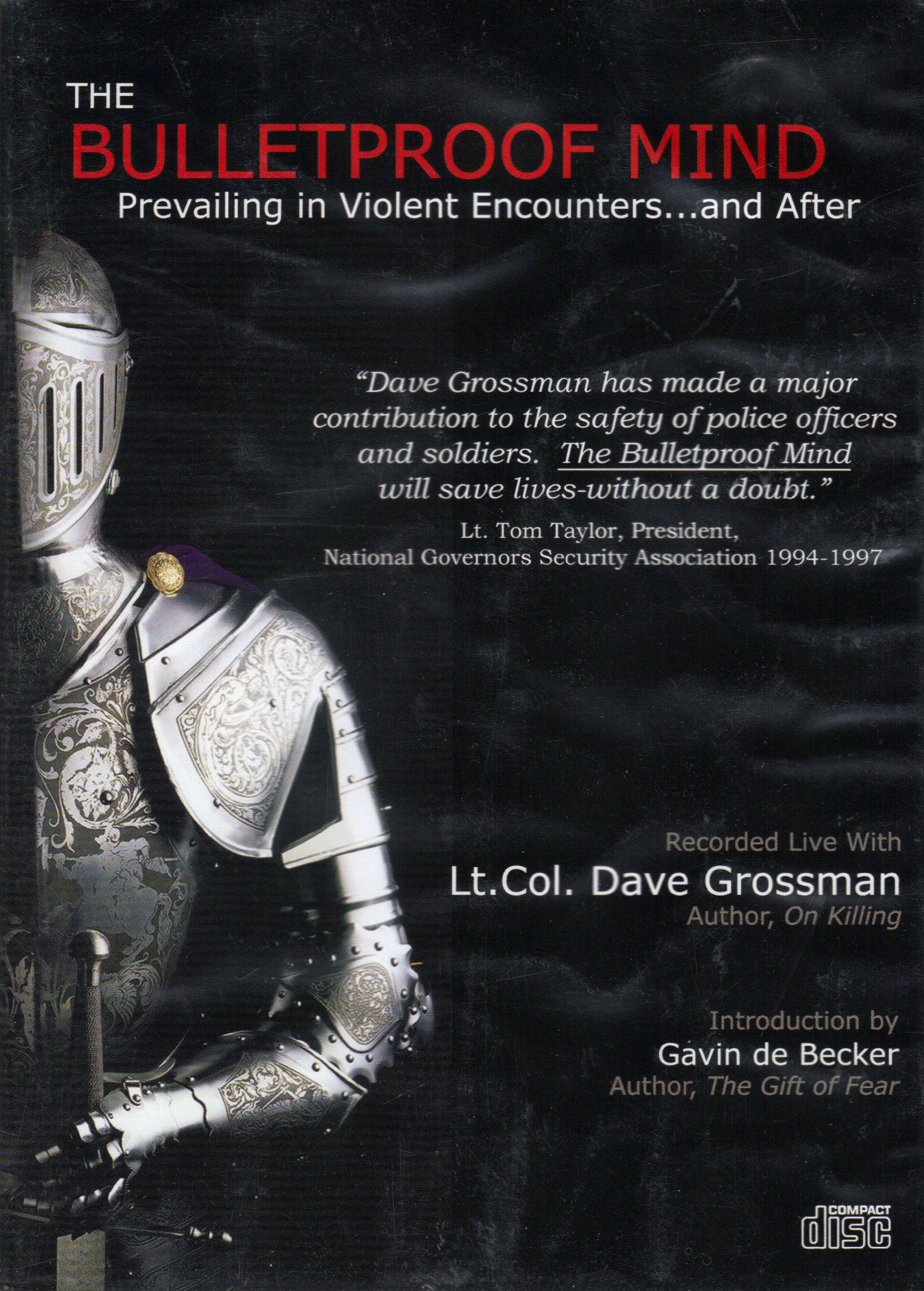 Develop the mental muscle to win a deadly confrontation and survive the aftermath. Lt. Col. (ret.) Dave Grossman shares what he's learned from the survivors of deadly force encounters, plus his own research into the nature of violence today. These cassettes feature hours of rapid-fire, in-your-face truths that are rarely talked about candidly in police circles and will prepare you to be a modern warrior in the war on our streets.
The tapes provide a gripping experience you'll want to relive over and over to keep your mental edge.
Audio album includes: predator mind-set vs. yours, dynamics of combat, reality of taking a life and after the smoke clears. The CD set is a great value compared to the DVD set, which is priced at hundreds of dollars. And this set will provide the same great information.
The Bullet-Proof Mind: What It Takes to Win Violent Encounters ... and After (Calibre Press) 1999, 4 hours

Audio CD -- $60 Item# CDbulletproofmind
---
Comments on the audio set include:
The Bullet-Proof Mind is of great value. Your research has opened new doors in skills training and performance! --Rick Baratta, special consultant, CA Commission on POST.
---
Top notch information on how to prepare for and survive deadly force confrontations! -- Chris Bratton, director of training, Round Rock (Texas) Police Department
---
Don't forget to check Package Deals for extra savings!